Flavourtech adapts to Covid-19 using remote commissioning technologies
27 9月 2021
With the international travel ban continuing for companies based in Australia, Flavourtech is supporting its global customers using advanced remote technology.
Over the past 18 months, our installation and commissioning teams have adapted to the inability to travel internationally. Working remotely, sometimes through the night, is now considered second nature. The remote work processes implemented by these teams have been optimised over the last year resulting in great customer satisfaction and appreciation for Flavourtech's ability to work 'outside the box.'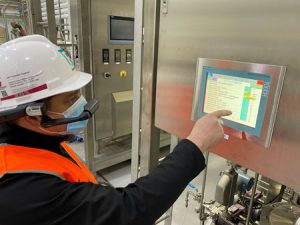 Prior to installation, Flavourtech sends detailed manuals and instructional videos to customers and implements mobile chat platforms for easier communication. Technology that provides audio-visual links and real-time data is then used to commission equipment as if Flavourtech staff were actually on-site. Finally, operator training is conducted over video meeting platforms and customers are then ready to move forward with production plans despite the continuing pandemic.
As part of the remote work process, Augmented Reality (AR) headsets have proven invaluable to both Flavourtech and our customers, with benefits including:
– Reduced time required for the plant to be operational
– Possible faults are identified in real-time and prior to progression to the next step
– Operator competency is assessed and improved in real-time
– Increased operator confidence as they have real-time assistance from experienced Flavourtech engineers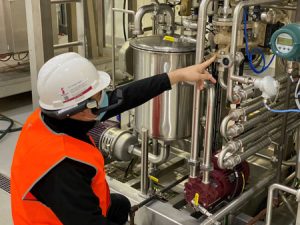 In the last 12 months, remote technology has allowed our engineers to successfully commission SCC and Centritherm® evaporator plants in Spain, Turkey, Russia, Indonesia, New Zealand and China, all without leaving Flavourtech's Australian Head Office!