Flavourtech attends Café Asia 2019 in Singapore
11 April 2019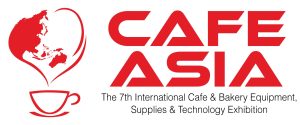 Flavourtech exhibited at the Café Asia show in Singapore from 21st to 23rd March 2019.
During the show, Flavourtech staff were kept busy discussing the Spinning Cone Column (SCC) for Aroma Recovery in both Instant and Ready-To-Drink (RTD) Coffee applications.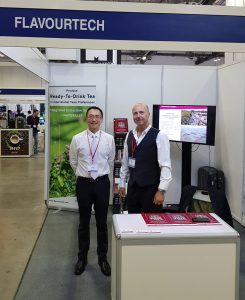 For visitors looking for a complete processing line, the Integrated Extraction System (IES) offers significant returns on investment through the recovery of superior flavours, extracts and concentrates, along with maintaining the natural characteristics of the raw material. Coupled with increased throughput and automation, the IES can offer manufacturers a distinct competitive advantage. Recent developments now allow Flavourtech's Rotating Disc Column (RDC) to be incorporated into the IES for further extraction of soluble solids. The resulting process is continuous and automated with a small footprint and an extraction time of only 20 minutes, as opposed to hours in traditional extraction cells.
Flavourtech thoroughly enjoyed their time at Café Asia 2019 and look forward to participating again next year. Visit https://www.cafeasia.com.sg/ for details.