FRUIT & VEGETABLES
Bringing produce to life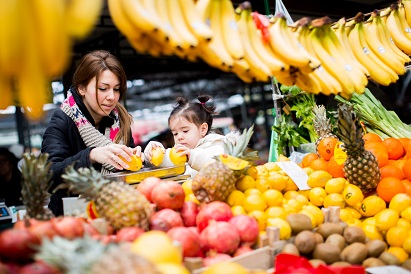 Flavourtech's unique Spinning Cone Column (SCC) and Centritherm® evaporator are revolutionising how food and beverage manufacturers produce premium fruit and vegetable juices, concentrates, purees and natural flavours.
The SCC's superior low temperature/short residence time technology produces natural fruit and vegetable flavours that have the complete flavour profile of the fresh raw material, while preventing damage to thermally sensitive flavour compounds. Similarly, the Centritherm evaporator is ideal for the concentration of heat-sensitive juices and viscous products, such as fruit pulp, without damaging colour or important active ingredients.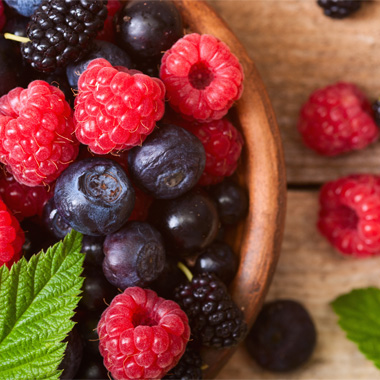 The most economical and abundant source of natural flavours comes from processing fruit and vegetable pulps or purees as soon as they are produced and prior to any further processing, such as evaporation or pasteurisation. Unlike traditional continuous aroma recovery systems, the SCC is capable of processing both viscous materials and those with high levels of suspended solids (up to nearly 50%) easily and quickly.
This allows delicate natural aromas from fruit and vegetable pulps or purees to be captured for use later in the production process or for sale to the food or fragrance industries. The aroma is recovered intact in a concentrated liquid form and the aroma-stripped product is not damaged in any way.
This means that natural colour and other active ingredients, such as polyphenols, are preserved. From recovering natural aromas early in the juicing process for add-back after concentration (to produce a super-premium juice), to extracting lightly coloured ginger, garlic and onion oils without "cooked" notes, the SCC is assisting a wide range of customers throughout the world to make better products.
Other applications in the flavour industry include the processing of mustard for production of premium quality Allyl Isothiocyanate as used in wasabi; strawberries for the collection of a "true to life" natural flavour; ginger, mint and cilantro for the collection of both aqueous flavours and essential oils; and peel or pomace for the recovery of natural flavours from waste streams that are normally discarded or sold as animal feed.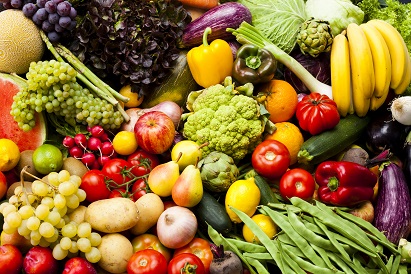 Most polar and non-polar aromas and flavours from fruit can be recovered using the SCC, including banana, pineapple, blueberry, cantaloupe, melon, guava, kiwi, mango, papaya, passionfruit, peach, apple, pear, raspberry and watermelon. In fact, the flavours recovered using the SCC are so faithful to the raw material that some flavour houses use SCC aromas as templates for synthetic or nature-identical flavours.
Flavourtech's Centritherm evaporator leads the field for concentrating premium juices and purees as the product is only in contact with the heating surface for approximately one second. The concentrated product thus experiences low heat exposure and minimal to no damage to colour, flavour or active ingredients.
The Centritherm evaporator is used in a variety of applications, including the processing of oleoresins for the production of natural colours and the concentration of 'Super Fruits' such as acerola, blueberries and acai in order to retain vitamins and other important phytonutrients.
See how others in the food and beverage industry are using Flavourtech's technologies:
APPLICATIONS
Extraction of natural flavours from fruits and vegetables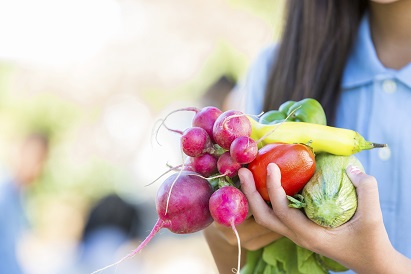 The fragile, delicate flavours of fruit, such as banana, mango and passionfruit, and vegetables, like tomato and cucumber, are lost or damaged in the course of conventional processing. This issue is overcome by the SCC, which can be designed to perform pasteurisation, de-aeration and aroma recovery simultaneously on many fruit and vegetable juices and purees. The juice or puree can be processed as soon as it leaves the finisher, meaning that the aroma recovered is absolutely true to the fresh raw material.
The SCC can readily handle thick, viscous purees and slurries, which would be impossible to process in any other aroma recovery system. This ability makes it possible to recover entirely natural essences from fruits such as strawberries, passionfruit and tomatoes, where capturing the "top-notes" is imperative to maintaining a complete flavour profile. In fact, most major polar and non-polar aroma and flavour compounds from banana, pineapple, berries, melons, guava, kiwi, mango, papaya, passionfruit, peach, apple and pear have been recovered using the SCC.
With the importance of and demand for FTNF (From The Named Fruit) flavours growing in many parts of the world, the SCC ensures the ability to collect the best natural flavours for addition to food products, while also ensuring compliance with the growing regulations within the flavour industry.
There is an abundance of natural aroma still left in the discarded portion of fruits and vegetables: pressed fruit or vegetable juice contains only 60 to 80% of the total aroma/flavour available from the whole fresh fruit or vegetable, while the remaining 20 to 40% resides in the discarded solids. Many juice producers are now using the SCC to capture aroma from the waste material of fruit and vegetables, such as peel and pomace, for addition back to the final juiced product or for sale as a separate product line.
Concentration of fruit and vegetable juices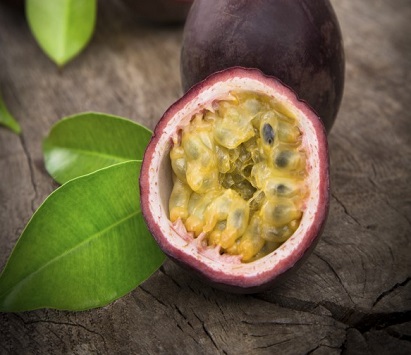 The type of technology used for the concentration of juice plays a critical role in the retention of flavour, colour and functional properties of the final juice concentrate. The use of Flavourtech equipment can assist in producing a higher quality juice concentrate by reducing aroma and flavour loss and minimising the loss of important active ingredients.
The Centritherm evaporator is capable of concentrating clarified juice of some fruit and vegetables well beyond common commercial levels (>80°Brix), making it ideal system for any type of vegetable, fruit or berry juice. It is already used by most juice producing countries and is the preferred technology for concentrating passionfruit juice in Asia and Central and South America.
Delicate juices should be processed with extreme care to preserve their unique physical properties. The Centritherm evaporator can be operated at low product temperatures (typically 50°C, but even lower temperatures are possible) and with the juice only contacting the heated surface for approximately one second, there is minimal to no damage to flavour, colour or nutritional content of the product.
The Centritherm evaporator offers a very high degree of flexibility, so small volumes can be processed with minimal product loss, which is especially important when dealing with small quantities of the boutique 'super fruit' varieties, such as acai, acerola and noni. Changing from one product to another is very simple and requires only an adjustment of the operating parameters to help preserve the key active ingredients.
Unlike other evaporators that recycle the juice to achieve target concentrations, juice generally only requires a single pass through the Centritherm evaporator. This helps to preserve the high quality of the product being processed and maximises the retention of functional properties such as vitamins, anthocyanins and antioxidants. This is especially beneficial for maintaining the functional ingredients of the super fruits mentioned above.
High Brix Fruit Juices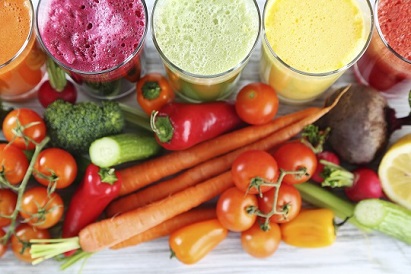 High brix fruit juices have recently become an alternative ingredient to high fructose corn syrup (HFCS) in a range of food products, such as muesli bars. By avoiding HFCS, manufacturers can ensure a product retains its "100% natural" and "no added sugar" status. However, for fruit juice to completely replace HFCS, it must be at a high concentration (typically 85°Brix) to achieve shelf stability. Most fruit juice concentrates are commodities sold at concentrations less than 85°Brix. The Centritherm evaporator, with its ability to handle viscous products, can readily process many fruit juices up to 85°Brix.
One example is increasing 70°Brix apple juice concentrate to 85°Brix using the Centritherm evaporator. This is achieved in a single pass and at low operating temperatures, resulting in a highly concentrated juice without any damage to its natural flavour or colour.
Another example is the concentration of sugar cane juice to high levels to be used as an additive in various food and beverage products. This sugar cane concentrate can be added directly to products, removing the need to sweeten using processed sugar.
De-oiling of citrus juice
Single-strength orange juice
Despite growing demand by consumers in many markets, single-strength juice presents processors and marketers with quality and shelf life problems due to the high oil content of the juice.
The SCC can improve shelf life and sensory quality by reducing the oil concentration in freshly extracted juice to a desired level, typically less than 200 ppm. There are also significant side-benefits: for example, juice which is de-oiled in the SCC will be necessarily de-aerated at the same time. Additionally, under appropriate SCC operating conditions, the juice can be pasteurised or the pectinase in the juice can be de-activated.
As the residence time of the juice in the SCC is so short (25 seconds), the juice suffers no detectable thermal damage to flavour or colour and can be marketed as premium single-strength orange juice.
Citrus reticulata (mandarin, tangerine, clementine) juice
Citrus reticulata production is increasing around the world. Numerous opportunities to maximise value from these fruit varieties have been created through the application of SCC technology.
For cost reasons, some processors blend citrus reticulata juice with orange juice, although the amount blended is subject to regulatory limits. The high oil content of citrus reticulata juices often necessitates that these juices be blended in proportions far lower than the legally permissible amount (e.g. 10% in Europe). The SCC can readily be used to reduce the oil content in citrus reticulata juices, enabling blending in amounts up to the legal maximum. The oil and aqueous aroma separated from the juice can also be marketed as separate product lines, creating new revenue streams.
Concentration of Water Phase Essence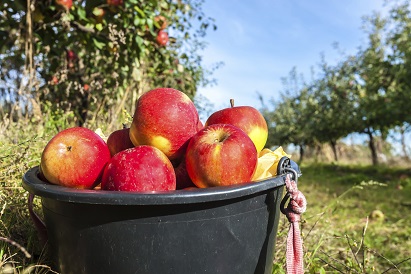 Since the tightening of regulations regarding natural flavour additives, particularly in Europe and the USA, there has been a surge of interest surrounding the recovery and concentration of the volatile compounds often lost during fruit juice processing.
The SCC is an ideal solution. It can be used to efficiently collect and concentrate aroma compounds contained in product condensate (typically derived from evaporation processes) or essence from evaporator-linked essence recovery systems when concentrating juices and extracts.
Flavourtech's technology provides a number of advantages including minimal thermal damage, flexibility to selectively modify collected essence profiles and enabling the process to be independent of the evaporator. This is very different from other technologies and evaporation processes, as demonstrated in the following examples showing commercial applications using the SCC for aroma concentration of Apple Water Phase (AWP) and Orange Water Phase (OWP).
Example Application 1: Apple Water Phase (AWP)
The focus for many processors when concentrating AWP is on the concentration and retention of the key compound, trans-2-hexenal. While other important compounds are required for a complete apple aroma, trans-2-hexenal provides the desired 'green note'. SCC technology has been successfully used to commercially concentrate 150-fold apple aroma from condensate obtained during the concentration of apple juice.
Example Application 2: Orange Water Phase (OWP)
When concentrating OWP, a compound of interest is acetaldehyde, in particular the concentration of acetaldehyde with respect to water and ethyl alcohol. The SCC has demonstrated that it can achieve 100% stripping efficiency of acetaldehyde, with strip rates of around 2.5%.
Some of our clients include