FT Electrical
Delivering quality service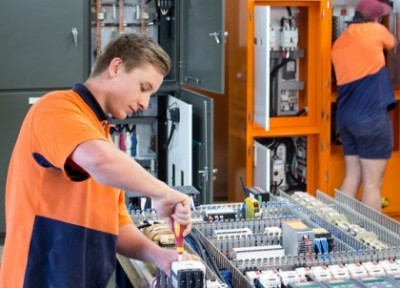 Flavourtech's Electrical division manufactures switchboards and electrical systems for Flavourtech equipment. Our electrical team also manufacture and supply switchboards, motor control centres (MCCs) and electrical panels to Australian and international customers.
Our highly skilled team comprises of electrical engineers, electrical & instrument designers, technical programmers, qualified electricians and talented apprentices. We offer extensive experience and expertise with all our products ensuring the highest quality for customer demands and satisfaction while complying with Australian standards.
Our Electrical division delivers:

Electrical engineering design including electrical systems design; general arrangement drawings; single line diagrams and control schematics; and as-built drawings and manuals
Manufacturing of electrical systems including motor control centres; control panels (for standard and hazardous area installations); programmable logic controller (PLC) systems; power distribution; CT Metering; and variable speed drives (VSD) systems;
Manufacturing of Rittal RI4Power Modular Switchboard systems up to and including 5500A with Form 4 rating and compliance with IEC 61439 standards
PLC, SCADA and HMI software and design programming across multiple platforms including:

RSLogix 500 and 5000
Siemens S7
Modicon
Mitsubishi
RSView
WinCC
Citec
ADDITIONAL CASE STUDIES
Case Study 2: Atkinson Tomatoes Farm
In partnership with his sons, Philip and Keith, Jim Atkinson has established one of the largest family run tomato growing operations in Australia, located on the eastern outskirts of Griffith, NSW. The Atkinson family are responsible for supplying Woolworths with many of the truss tomato products in NSW and Victoria.
Flavourtech supplied a new 1000A Main Switchboard to help cope with the ever expanding site which included emergency generator back-up protection and allowance for existing and future solar infrastructure.
Case study 3: Age Care Facility
The Gannon family has built a solid reputation over the last 25 years for building some of the most successful retirement estates in the country, including: Wodonga Gardens, Tamworth Gardens and Griffith Retirement Estate.
Through the assistance of a local electrical contractor, Flavourtech has for the past four years, been working closely with the Gannon Group on their ever expanding Griffith Retirement Estate. During this time, Flavourtech has supplied a number of multiple metered switchboards and most recently, an upgrade of their existing site's main switchboard.
Throughout the process, Flavourtech has supplied design and engineering assistance to allow for even further future expansion.
---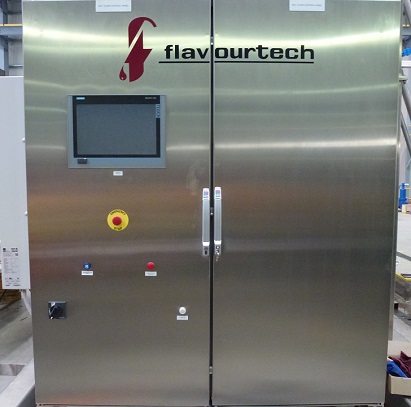 Some customers that have purchased Flavourtech's cabinets or switchboards include:
The NSW Department of Public Works
The Roads and Traffic Authority NSW
Airport Services
Stockfeed and Flour Mills
Solar Power Stations
Pharmaceuticals Industry
Medical Centres
Fisheries
Pumping Stations