Flavourtech Named as Finalist in 2021 Premier's NSW Export Awards
30 September 2021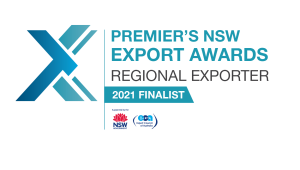 Flavourtech are extremely proud to be a Finalist in the Regional Exporter category of the 2021 Premier's NSW Export Awards.
These awards recognise the significant contribution NSW businesses make to both the state and national economies. This year's event also acknowledges the extraordinary impact the COVID-19 pandemic has had on NSW businesses and their ability to continue trading.
The winners of each category will be announced at a virtual event in late October and the Flavourtech team eagerly awaits the results.