Flavourtech Wins National Export Award for Manufacturing
29 November 2018
Flavourtech is extremely p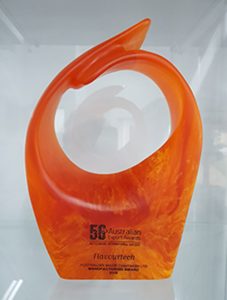 roud to announce it has been awarded the 56th Australian Export Award for Manufacturing.
After winning the NSW Premier's Export Award last month, Flavourtech were named as National Finalists in the Manufacturing Category of the 2018 Australian Export Awards.
The national awards acknowledge Australian businesses for their export achievements and contribution to Australia's economic prosperity. Minister for Trade, Tourism and Investment, Simon Birmingham, said this year's awards recognise the enormous contribution exporters make to Australia with the 88 finalists employing over 21,000 Australians generating more than $2 billion in export sales.
Flavourtech was present, along with six other finalists in the Manufacturing category, at an official awards ceremony held in Canberra on Tuesday 27th November at the National Arboretum.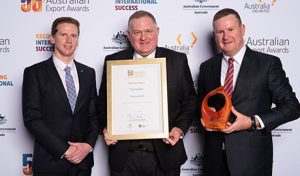 Upon winning the category, Flavourtech would like to congratulate the other finalists and wish them further business success in the future. They would also like to acknowledge the entire Flavourtech team and thank everyone who has played a role in the company reaching this pinnacle of success.