Flavourtech Wins NSW Excellence in Business Award
20 November 2017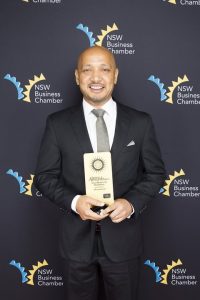 Building on our success at the Murray-Riverina Regional Business Awards, Flavourtech has been awarded the coveted Excellence in Business award at the NSW Business Chamber State Business Awards.
Flavourtech was a finalist in two categories, Excellence in Export and Excellence in Business, which were awarded at the International Convention Centre in Sydney on Friday 17 November 2017. Attended by over 1000 people, the awards celebrated the business success of 165 finalists from a variety of industries including health care, technology, retail, education, employment and consulting.
Flavourtech is extremely proud to win the Excellence in Business award and thanks its entire team for their efforts and sacrifices made in helping the company reach this level of success.