Flavourtech Wins Premier's NSW Export Award
29 October 2018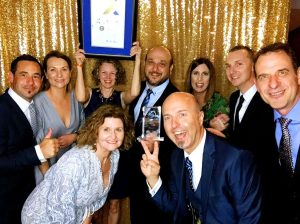 Flavourtech is extremely proud to be awarded the 2018 Premier's NSW Export Award in Manufacturing for the second year in a row.
Flavourtech was a finalist in the Manufacturing category of the awards that were announced at an Indian themed gala dinner in Sydney on the 24th of October.
The awards acknowledge the achievements exporters make in improving NSW's economic activity, boosting jobs and recognise their hard work and determination to succeed.
Flavourtech is extremely proud to receive this prestigious award for a second time and acknowledges the entire team's hard work, effort and dedication yet again.